Geoline's Beading Projects



Geo Arts & Crafts Sampler
Origami Sampler Projects | Geoline's Beading Projects

The following photographs are some of Geoline's more recent beaded projects. Older and new beaded projects will be included as photographs become available.

Please allow time for all the photographs to load...

Thank you!
Royal Hawaiian Lavender, Lace & Pearls Parure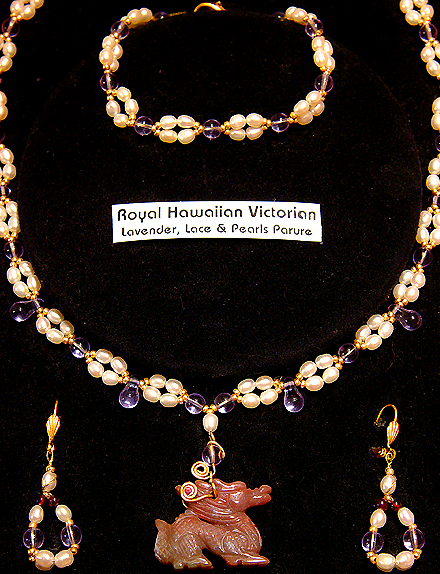 MidSouth Fair 2001 1st Place Blue Ribbon Victorian Jewelry



Jade Dragon Pearl Fortune & Happiness Necklace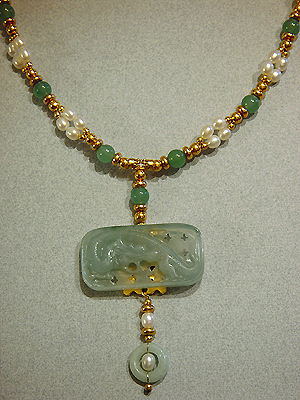 Chinese Jadeite Pendant & Donut w/Adventurine & Pearls
Reverse Side of the Jade Dragon Pearl Necklace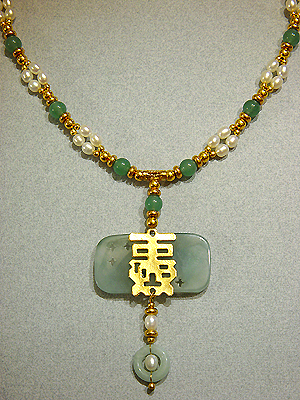 Edwardian lavalier jade drop with pearl, gold & adventurine lace beadwork.
* * *
Spring Jade Necklace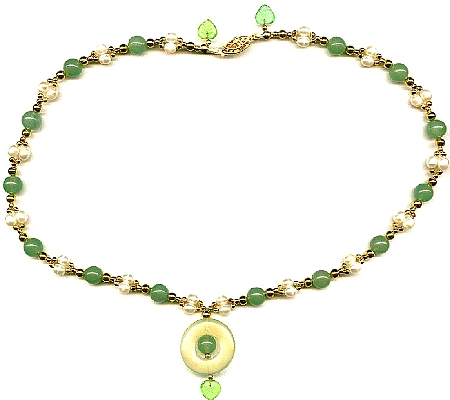 Made of serpentine & adventurine jades with pearls, gold balls and glass leaves.
Peruvian Talisman Necklace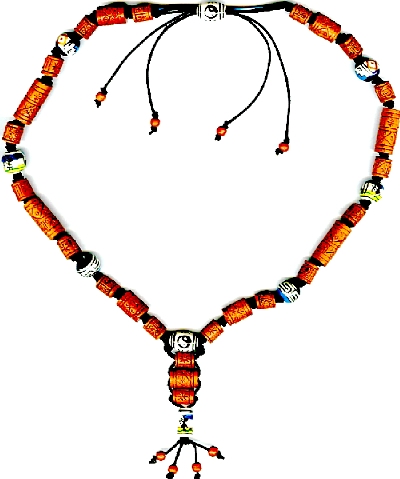 Adjustable necklace made of leather cord w/painted & terracotta handmade beads from Peru.
Hawaiian Victorian Hematite & Onyx Necklace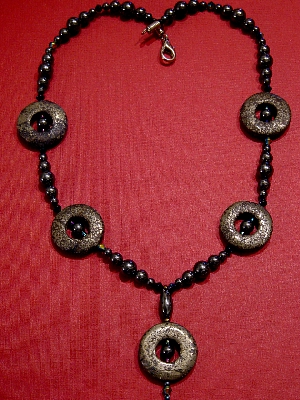 The last crown princess of Hawaii was schooled in England in the Victorian era with other royalty.
Jeweled Origami Projects
New York Peace Rose Brooch, Royal Amethyst Rose Necklace, SIlver Amethyst Rose Brooch
Rose Quartz, Pearl and Gold Beaded Bracelet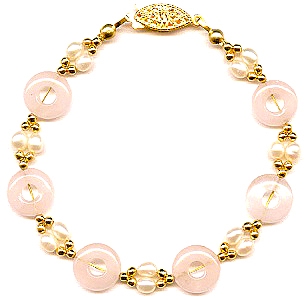 A very feminine and pretty design...
French Beaded Princess Orchid
Glass seed beads woven with wire on crystal display base